Pocket Tracker – 4G Real-Time Personal GPS Tracker
$49.95
In Stock Free Ground Shipping
A 4G tracker for vehicles, people and property.
Up to 10 days battery life between charges.
Real-time tracking with updates every 30 seconds and corner correction.
A tiny tracker that fits easily in the palm of your hand.
Works almost everywhere! The tracker uses AT&T's 4G cellular network.
Easy to use tracking from any iOS or Android phone or web browser.
---
The Tracker for Everything!
Track vehicles, family members, luggage, equipment, seniors and more with this tiny real-time tracker. Drop this compact device inside a purse, glove compartment or backpack to track the things you care about most. The Pocket tracker (Micro 430) can be tracked from a web browser or any iOS or Android device. Get real-time alerts when the tracker leaves a geographic area (a geofence).
Powered by the 4G Cell Network
The Pocket Tracker comes out of the box ready to track anything. The tracker isn't limited by range and will track virtually everywhere there is cellular service. It works on the 4G cellular network so coverage is rock solid, even in remote areas.
Getting started is easy. Just place the tracker in what you want to track and you'll be able to see exactly where it is at any time. Everything you need to get started tracking is included (your tracker, a USB charger and cable, SIM card, and getting started instructions)
Fast, free shipping on US orders.
You can activate your tracker when you receive it and can purchase
GPS tracking service
.
100% Satisfaction and 30-day money-back guarantee.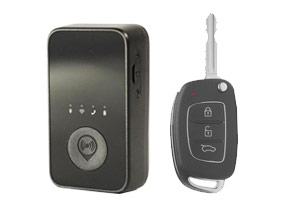 Great for Tracking Cars
The Pocket Tracker (Micro 430) is an ideal car tracker. The tiny tracker can fit easily into a glove compartment or under a seat. You'll get a detailed look at vehicle speed, all the stops that are made and historic locations of everywhere the car has traveled.
Great battery life.
Tiny and easily hidden.
Dependable and so easy to use.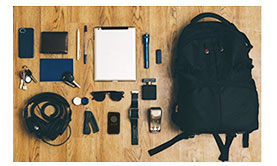 Real-time GPS Tracking
The Pocket Tracker is so easy to use. Slip the tracker into a backpack, car or whatever you want to track to see up-to-the-moment location tracking from your phone or browser. Our tracking apps make it easy to see where your tracker is right now and everywhere it has been (including where it stopped!). Get customized alerts via push notification or text message when events happen. This tiny tracker delivers reliable data + peace of mind.
Tiny and Feature-rich
If you're looking for a discrete tracker that will work anywhere and has great battery life, you're on the right track! The Pocket Tracker has configurable reporting modes so you can maximize the battery life between charges and change the report frequency from the app at any time. This tiny tracker will report for up to 10 days between charges.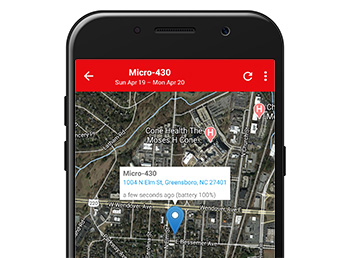 A Beautiful Tracking Experience
Tracking is easy and can be accessed from your smartphone, tablet or computer. Install the Logistimatics app on your phone and you'll see an easy-to-use dashboard that shows you where all your trackers are. You can share your tracker with others so they see where the tracker is in real-time. Our world-class support team is here to help with any questions you have along the way.
Make it a Combo: Pocket Tracker + Waterproof Case
Are you adding the Pocket Tracker under a vehicle or on equipment? You'll want to add a magnetic, waterproof case. The case protects the tracker from the elements and attaches to a metal surface with powerful magnets. Protect your tracker and use it in any environment with our durable Pocket Tracker + Case Combo.
Specs:
4G GPS tracker with rechargeable battery
Small, splash proof enclosure. Rated IP66 (waterproof + dustproof)
Ideal for tracking vehicles, people, equipment and more
View historic locations for tracker
Configurable reporting frequency
Get alerts when the device leaves a designated area (geofencing)
Built in battery. 2600mAh lithium-ion rechargeable
-4 to 140F operating temperature
2.625″ long x 2.25″ wide x 1.1″ high, 4 ounces. (65 x 38 x 25.4mm)
Inside the box:
Micro 430 4G GPS Tracker
USB Charger and cable
SIM card
Getting started guide