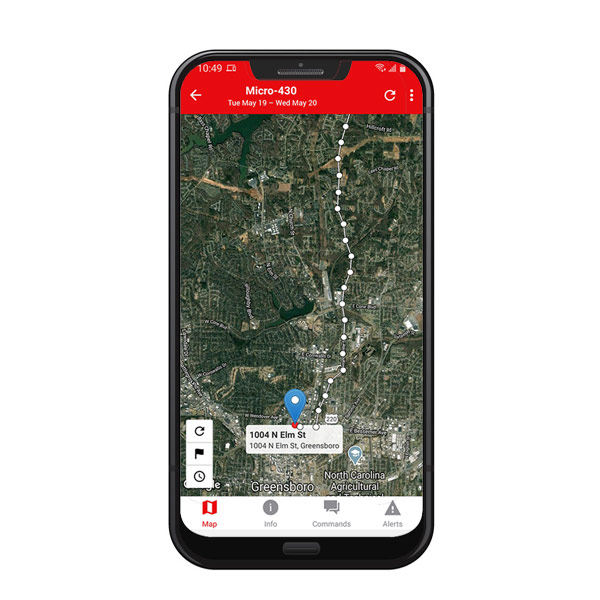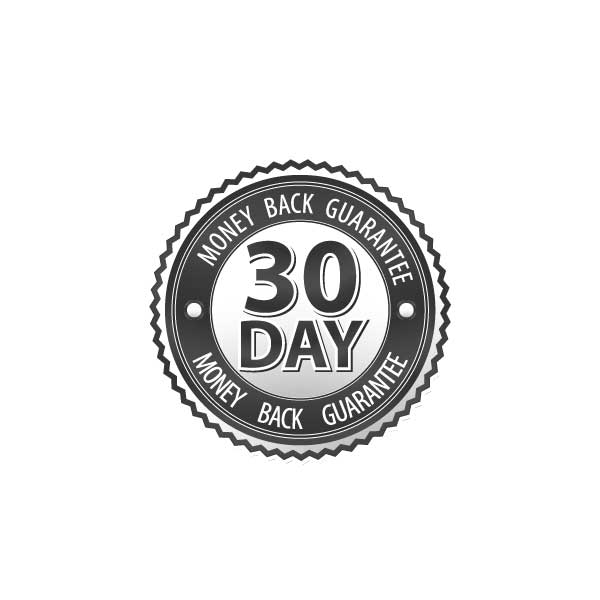 Micro-431 Shipment Tracker
In Stock Free Ground Shipping
Are you a business and need 10+ devices? Contact Sales for pricing discounts
A 4G tracker designed for shipment tracking.
Location updates every 15 minutes.
WiFi tracking provides reliability, even indoors and in poor conditions.
Two weeks of battery life between charges.
A tiny tracker that fits easily in the palm of your hand.
Works almost everywhere! The tracker uses the 4G cellular network.
Easy to use tracking from any iOS or Android phone or web browser.
Button press provides instant feedback via email, text or app notification that the tracker was received.
---
A reliable 4G tracker for shipments
The Micro-431 is designed for shipment tracking and provides instant visibility for your shipments. The tracker lets you see everywhere your shipment has traveled, including all historic locations with timestamps. Get location alerts when the tracker enters or exits a designated location. When you include the Micro-431 with a shipment, you gain real-time insights to identify issues and correct shipment problems.
Powered by the 4G Cell Network + WiFi
The Micro-431 is a 4G tracker that works almost everywhere. It provides exceptional reliability even in remote areas. The tracker can even get location data from WiFi access points that it can hear- even indoors and in areas with poor GPS reception. This makes it one of the most reliable trackers available.
Elegant tools for shipment tracking
Logistimatics powerful shipment tracking platform lets you see all your shipments in a single easy-to-use dashboard. You can also collaborate with others by giving them access to the shipment location. You can send a single-use link that lets them track one particular shipment without the need to log in. Get notifications when events happen like a shipment arriving at its destination.
Estimated battery life: Note you can change this setting from the tracking app at any time.
15 minute reporting (default) = up to two weeks battery life
1 hour reporting (24 reports per day) = up to two months battery life
Fast, free shipping on US orders.
100% Satisfaction and 30 day money back guarantee.
A tiny tracker with amazing features
The Micro-431 is compact but highly reliable and includes powerful features like a button on the tracker that will send an alert to you when pressed. This can be useful in shipping applications because the receiver can acknowledge receipt by pressing the button. You'll get an instant app alert or email notifying you of the tracker's current location.
See our shipment tracking app in action
Sending alerts to customers and team members when deliveries or shipping exceptions occur is easy with our powerful shipment tracking apps. Send a notification before a shipment arrives or share the realtime location the receiver while the shipment is en route.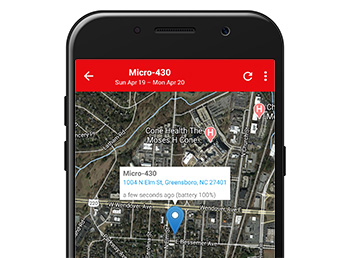 A Beautiful Tracking Experience
Tracking is easy and can be accessed from your smartphone, tablet or computer. Install the Logistimatics app on your phone and you'll see an easy-to-use dashboard that shows you where all your trackers are. You can share your tracker with others so they see where the tracker is in real-time. Our world-class support team is here to help with any questions you have along the way.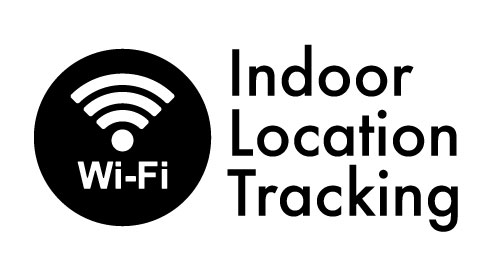 Track indoors or outdoors
Indoor location tracking is a powerful new feature that uses signals from WiFi access points the tracker can hear. If the tracker is within range of any WiFi access point, it can use the location data to help locate its current position. This makes trackers work beautifully in places that were tricky (like basements, parking decks, inside hospitals, etc).
Specs:
4G GPS tracker with rechargeable battery
Small, splash proof enclosure. Rated IP66 (splash proof + dustproof)
Ideal for tracking shipments and assets in transit
WiFi feature allows the tracker to report, even indoors
View historic locations for tracker
Configurable reporting frequency
Get alerts when the device leaves a designated area (geofencing)
Built in battery. 2600mAh lithium-ion rechargeable
-4 to 140F operating temperature
2.625″ long x 2.25″ wide x 1.1″ high, 4 ounces. (65 x 38 x 25.4mm)
Inside the box:
Micro 431 4G GPS Tracker
USB Charger and cable
SIM card
Getting started guide