Mobile-310 GPS Tracker / Long-term tracker with 5 year battery
$79.00
Out of stock
In Stock Free Ground Shipping
Up to 5 years of battery life.
Replaceable lithium ion battery.
Tracker report frequency is configurable. The default reporting is 1x per day but can be set to report every few minutes.
Built in water-resistant magnetic case rated IP65.
Small form factor- it's the size of a deck of cards.
Tamper alert switch will notify you if the tracker is removed.
Tracking a car? We recommend the Mobile-200 tracker.
---
Incredible battery life
The Mobile-310 GPS tracker has an incredible battery life of up to 5 years. This makes it a great tracker for applications where charging a battery frequently is not possible. The tracker will last up to 5 years with one location update per day. The report frequency is configurable in the tracking app and can be updated when necessary. The tracker is packaged in a sturdy case with a built-in magnet and a tamper alert button that can send you an alert notification if the tracker is removed from its location.
Ideal for less than realtime tracking
The Mobile-310 is a versatile tracker and thousands are deployed around the world. The most common uses for the tracker are applications where you don't need to know exactly where the tracker is at any moment. The Mobile-310 is ideal for uses in which a handful of location updates per day are sufficient. The most common use cases are: tracking assets, equipment, inventory, trailers and property. The Mobile-310 battery is replaceable ($17).
Important
The battery will last up to 5 years at
one
GPS location per day reporting. The following options and approximate battery life are specified below:
1 location report per day = up to 5 years
2 location reports per day = 2.5 years
3 location reports per day = 1.6 years
4 location reports per day = 1.25 years
Note: Mobile-310 is designed for long-term tracking and only reports it's location a few times per day. If you're tracking a car, we recommend the
Mobile-200
. If you have any questions about the suitability of this unique tracker for your application, please
contact us
.

Fast, free shipping on US orders.
You can activate your tracker when you receive it and can purchase GPS asset tracking service.
Quantity discounts for multiple trackers:

Quantity
Price
10 - 49
$52.00
50 - 99
$51.00
100 - 499
$49.00
500 - 999
$47.00
View all discounts with our Quote Calculator.
Discounts for monthly service:

Quantity
Price
10 - 99
$8
100 - 999
$7
1000 - 4999
$6
*Discounts applied when you activate trackers.
Compact, with an ultra long battery life
The Mobile-310 is a compact tracker, roughly the size of a deck of cards. The tracker's battery will last up to five years (really!) and the frequency of the location updates per day can be configured with the tracking app. The tracker is typically used to report a few times per day in order to maximize battery life.
Perfect for less than real-time tracking
Track assets, equipment, trailers, inventory or anything else that requires a tracker that doesn't need to be charged frequently. There are lots of applications where you don't need to know where your asset is at every moment but still need to keep up with their location or be alerted if an asset moves on a daily basis. Mobile-310 provides reliable, maintenance-free tracking for these applications.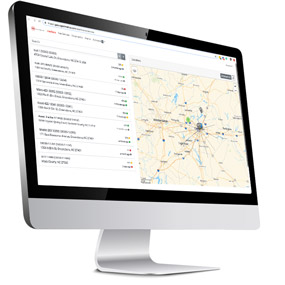 A powerful tracking dashboard
Logistimatics makes it easy to track one tracker or thousands of trackers. We provide helpful map views that allow you to see all your trackers on a map with quick glance. You can be updated if trackers did or did not move recently. You can also be alerted if a tracker moves into or out of a designated area. Our web-based tracking dashboard is intuitive and easy to use.
Tamper alert switch will keep you informed
The Mobile-310 is equipped with a tamper alert switch that will send you a message if the tracker is removed from its location. When the tracker is mounted (with the built-in magnet or adhesive tape) the tamper button is depressed. If the tracker is removed from its location, the button is triggered and the tracking map updates with its current location while sending you an alert.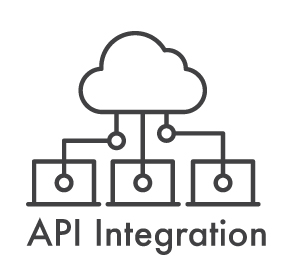 Integrate location data into your existing tracking workflows
You can use tracker data directly in your existing software workflows with our easy to use API. Integration is easy and we can assist with the process of bringing location data into your current software systems. The API will update your software in real-time as your trackers move around the country or around the world.
Specs:
High powered lithium-ion battery designed for up to 5 years use without recharging.
3G Tracker. Will work anywhere there is 2G or 3G cellular coverage in the US or worldwide. FCC certified.
Magnetic waterproof and dustproof enclosure – Rated IP65.
Tamper button will alert you if tracker is removed.
Ideal for applications that require less than real time location updates.
-4 to 158F Operating temperature.
Battery is replaceable but not rechargeable. A replacement battery is $17.
3.66″ long x 2.28″ wide x .8″ high, 5.6 ounces (approximately the size of a deck of cards).
High performance chipset allows for reduced power consumption.
Report frequency is configurable from the app.
In the box:
Mobile-310 GPS tracker
SIM Card (installed in tracker)
3M VHB double sided tape square (for mounting tracker)
Quick start guide