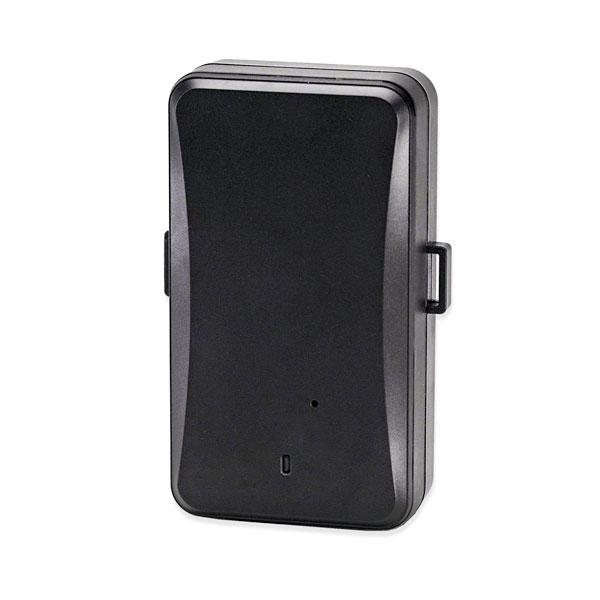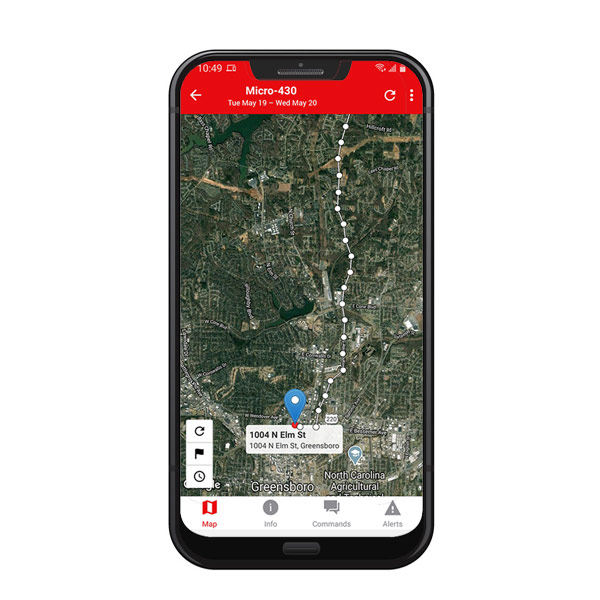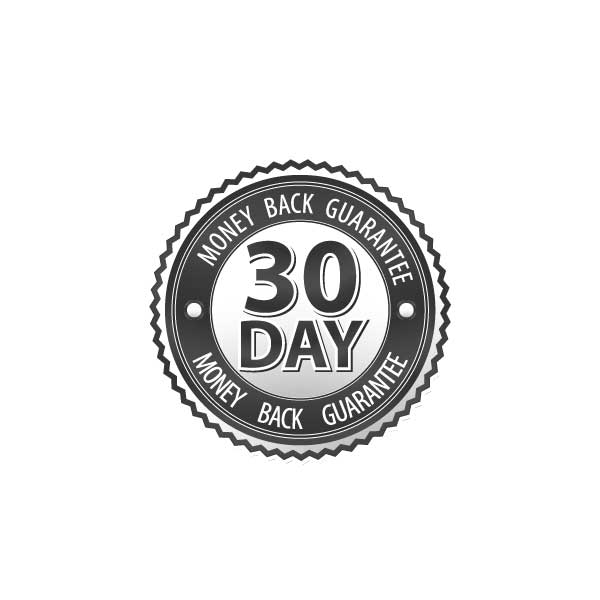 Protect Plus | 4G GPS Tracker with 18-Month Battery
In Stock Free Ground Shipping
Are you a business and need 10+ devices? Contact Sales for pricing discounts
Configure how often the tracker reports location
Reporting options include every 30 seconds, every hour, every 6 hours, or every 24 hours
Up to 18 months of battery life between charges when set to report once every 24 hours
3-4 weeks of battery life between charges when set to report every 30 seconds (real-time tracking)
Works on the 4G cellular network
Ideal for tracking assets or vehicles
Built-in magnetic case with a powerful magnet
Anti-tamper sensor will alert you if the tracker is removed
Easy to use tracking from any iOS or Android phone or web browser
---
A powerful asset tracker with long battery life
Protect Plus (Mobile 460) is versatile and reliable. You can easily track vehicles, equipment, or property with our cloud-based apps. The tracker allows for precise GPS locations from anywhere. Easily track from your web browser, iOS or Android device. Get real-time alerts when the tracker leaves a geographic area (a geofence).
Configurable for even longer battery life
The Protect Plus can be configured to allow for a very long battery life between charges. The chart below provides approximate battery life for several reporting configurations:
Report every 30 seconds (up to two weeks battery life)
Report every 1 hour (up to 2 months battery life)
Report every 6 hours (up to 6 months battery life)
Report every 24 hours (up to 18 months battery life)
Fast, free shipping on US orders.
You can activate your tracker when you receive it and can purchase GPS tracking service.
100% Satisfaction and 30 day money back guarantee.
Perfect for asset tracking
Protect Plus is a highly reliable tracker that allows you to adjust the frequency of location updates to extend the battery life. You can change the reporting period from every 30 seconds for maximum visibility, or slow the reporting down to one report per day for maximum battery life. The tracker will last up to 1.5 years with one report per day and has a big 10,000mAh rechargeable battery. This flexibility makes the tracker perfect for tracking all types of assets including:
Vehicles
Heavy equipment
Inventory and property
Durable goods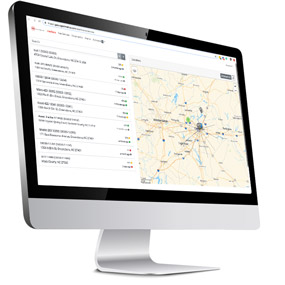 Track all your assets with a great dashboard
View all your trackers in a single, easy-to-use dashboard. See which trackers have moved recently and configured alerts when a tracker enters or leaves a location. Track and view the movement of all your assets from your phone or browser.
Share trackers with team members and share trackers or one-click tracking links for outside parties
See color-coded trackers based on which trackers have recently moved
Change tracker location report frequency and manage tracker names
Amazing built-in features
The tracker has a built-in magnetic case and a tamper alert button. When the tracker is removed and the button is released, you can be alerted to the tracker's location. The Protect Plus also has a WIFI receiver. This allows it to hear nearby WIFI access points and enables it to locate itself indoors in select reporting modes.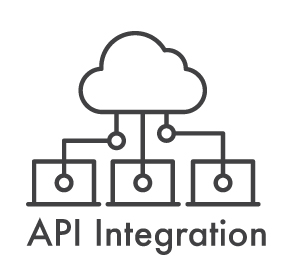 Integrate location data into your existing tracking workflows
You can use tracker data directly in your existing software workflows with our easy to use API. Integration is easy and we can assist with the process of bringing location data into your current software systems. The API will update your software in real-time as your trackers move around the country or around the world.
Specs:
Real-time GPS tracker with 30 second updates (configurable)
Up to 18 months of tracking between battery charges when set to report every 24 hours
Ideal for tracking vehicles, equipment, inventory or shipments
Works on the 4G LTE cellular network
Small, nondescript form factor can be easily concealed
View historic locations for tracker
Magnet mount allows tracker to be mounted under a vehicle
Tamper alert button will send a message if tracker is removed
Magnetic splashproof and dustproof enclosure – Rated IP65
Get alerts when the device leaves a designated area
-4 to 158F operating temperature
4.25″ long x 2.4″ wide x 1.2″ high, 11 ounces
Inside the box:
Protect Plus (Mobile-460) GPS tracker
USB charger and cable
SIM card
Getting started guide