Mobile-200 | GPS Tracker with Extended Battery and Live Audio Monitoring
$74.00
In Stock Free Ground Shipping
Ideal for tracking vehicles and property.
2-3 weeks of battery life between charges.
Live audio monitoring lets you hear what's happening at tracker's location.
Built-in magnet mount allows tracker to be mounted under a vehicle.
Realtime tracking with 30 second updates.
Easy to use tracking from any iOS or Android phone or web browser.
Trackable worldwide with a global SIM card (included).
---
Reliable Real-time tracking
The Mobile-200 GPS tracker is a great tracker for cars and assets. It's easy to use and has a long battery life (2-3 weeks between charges). Track from your iOS or Android device or any web browser. Get real-time tracking alerts if the tracker enters or exits an area. The tracker updates its location every 30 seconds.
Live Audio Monitoring
The Mobile-200 can also send live audio from its location to your cell phone. To enable audio monitoring, you simply call your tracker's phone number. When you call, you will hear an opened microphone channel to the tracker. Audio monitoring is silent at the tracker's location. Mobile-200 is an ideal GPS car tracker.
Fast, free shipping on US orders.
You can activate your tracker when you receive it and can purchase GPS tracking service.
100% Satisfaction and 30-day money-back guarantee.
Quantity discounts for multiple trackers:

Quantity
Price
10 - 49
$44.96
50 - 99
$43.96
100 - 499
$42.46
500 - 999
$41.46
Real-time GPS Tracking
Tracking cars, people and assets has never been easier. The Mobile-200 real-time GPS tracker will show you where the tracker is right now and everywhere it has been in the past. The tracker updates its location every 30 seconds by default (this is configurable with the tracking app). Track from any iOS or Android devices or any web browser. To get started, just place the tracker in the vehicle and see everywhere it goes instantly from your phone. The tracker is accurate to within 15 meters and you can view the tracker in map or satellite mode.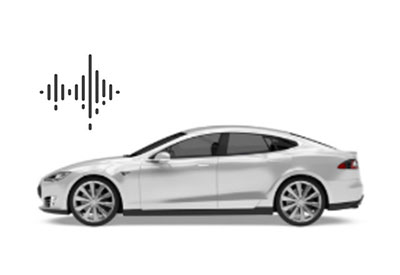 Live Audio Monitoring: Hear what's happening
Live audio monitoring lets you hear what's happening at your tracker's location. You can hear audio from inside a vehicle by placing it inside. To use the live audio feature, simply call the tracker's phone number from your cell phone. Tracking service includes 2 hours of live audio per month. The live audio feature is available in the US only. Live audio and real-time reporting make the Mobile-200 a great GPS car tracker.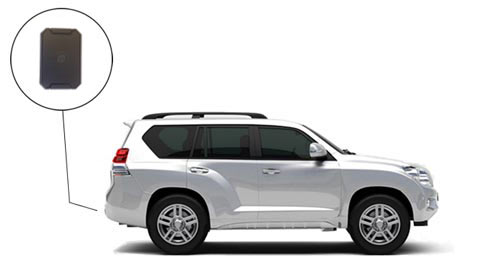 Designed for Vehicle Tracking
The Mobile-200 GPS tracker is ideal for tracking vehicles. The tracker will work for 2-3 weeks between battery charges. You can always see your tracker's battery level with the tracking app and be alerted if the battery is low. See all the locations that a vehicle has been, including where it stopped (and how long it was stopped). Monitor the vehicle's speed and hear what's happening inside of the vehicle with the live audio feature. You can also be alerted if the tracker moves into or out of an area (a geofence). Get text, email or app notifications when a geofence alert is triggered.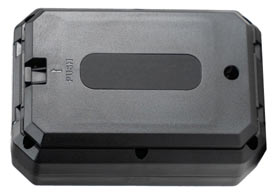 Built In Magnetic Case
A heavy duty magnet is built into the case of the Mobile-200 GPS tracker. You can attach the tracker to the frame of a vehicle or any magnetic surface inside or outside of a car or asset. The tracker has an IP65 waterproof case (splashproof but not submersible) so it can be used in outdoor locations. If the tracker is used inside a vehicle, the magnet will keep it in place when attached to a seat rail.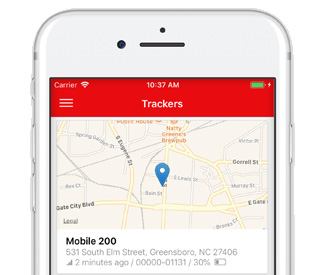 So easy to use
Getting started with a Logistimatics tracker is simple. Just install the Logistimatics app on your phone. You'll see an easy-to-use dashboard that shows you where all your trackers are. You can share your tracker with others so they see where the tracker is in real-time. If you have any questions along the way, our world-class support team is here to help.
See the Mobile-200 in Action
The Mobile-200 has a lot of features and works great for numerous applications. The live audio feature, long battery life and built-in magnetic case make it stand out from other GPS trackers. Get reliable, real-time tracking with an easy to use tracking app.
Real-time GPS tracker with 30 second updates (configurable). Works on the 2G cellular network.
Magnetic, waterproof and dustproof enclosure – Rated IP67
Live audio monitoring (supported in the US only).
Ideal for tracking vehicles, family members, employees or assets
View historic location for tracker (route playback)
Location updates every 30 seconds when moving (configurable)
Real-time reporting and geofencing
Get alerts when the device leaves a designated area
High-performance chipset allows for reduced power consumption
Wifi location enabled for improved indoor tracking.
Large 6000mAh lithium-ion rechargeable battery
-4 to 158F operating temperature
3.34″ long x 2.28″ wide x 1.14″ high, 7.1 ounces
Inside the box:
Mobile-200 GPS Tracker
Battery charger and USB cable
SIM card
Getting started guide